March 19th The Feast of St Joseph

St. Joseph Catholic Church is a welcoming, dynamic and diverse community of believers, representative of the Kingdom of God, with one heart and many faces. We welcome all those who seek to grow in Christ through our worship, educational and social ministries. We serve those who feel marginalized,  forgotten and  unloved, in the name of Jesus Christ.
"when we Dance, God Dances with us.
La Iglesia Católica de San José es una comunidad acogedora, dinámica y diversa de creyentes, representativa del Reino de Dios, con un solo corazón y diversos rostros. Damos la bienvenida a todos aquellos que buscan crecer en Cristo a través de nuestros ministerios de adoración, educación y servicios sociales. Servimos a aquellos que se sienten marginados, olvidados y no amados, en el nombre de Jesucristo.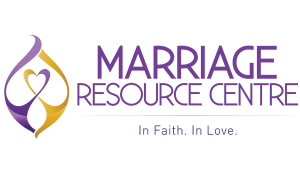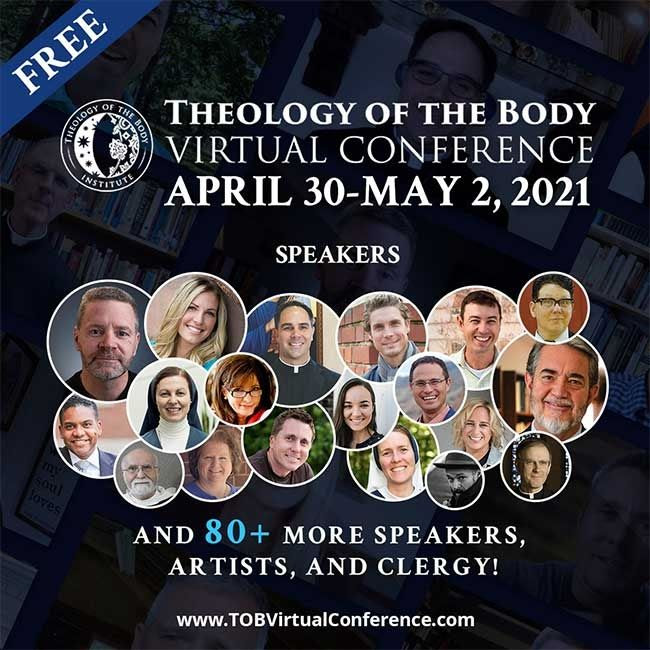 The Theology of the Body Virtual Conference is hosted by the Theology of the Body Institute.
Dear Parish Leaders,
We wanted to email you to let you know about this wonderful opportunity of formation for parish leaders and clergy.
Registration is now OPEN for the FREE Theology of the Body Virtual Conference 2021. We are thrilled to return to the conference as speakers.
We invite you to join us on April 30 – May 2 by clicking on the link below to register and to see the full speaker list. Please stay tuned for more details on our presentation!
This conference is so needed today, so please share far and wide!
Interested in upgrading your FREE registration to an all Access Premium Pass?
Purchase a Premium Pass for the following benefits:
*Extended Access to all Talks After the Conference Ends
*Additional Bonus Talks
*Recordings of the Live Q&As
*Discounts on Resources
You can purchase an all access pass through our affiliate link below. The premium package is currently discounted $69.99 USD and will jump to $130 USD on the last day of the conference so if you are interested please take advantage of the discounted rate today. 50% of the sale will go towards our work of providing relationship courses and resources through our ministries SmartLoving, The Marriage Resource Centre and CathFamily.
Thank you for your support.

Bowman-Francis Ministry Team
Good Friday and Easter Sunday Message
Good Friday Message, Friday, April 2
Easter Sunday Message, Sunday, April 4
April 4, 2021 | Easter Sunday | 10:00am Mass | Fr. Stephan | Gospel Music
April 2, 2021 | Good Friday | 7:00pm Mass | Fr. Stephan
April 1, 2021 | Holy Thursday | 7:00pm Mass | Fr. Stephan | Gospel Music
March 28, 2021 | 10:00am Mass | Fr. Stephan | Gospel Music
https://www.eservicepayments.com/cgi-bin/Vanco_ver3.vps?appver3=wWsk24ZWJSTZKsGd1RMKlg0BDvsSG3VIWQCPJNNxD8upkiY7JlDavDsozUE7KG0nFx2NSo8LdUKGuGuF396vbTmxaHULcxzE_BQmxe2ivk2XHubq5Z7ap5JVmPErc4ZeYHCKCZhESjGNQmZ5B-6dxznh9lANnbBD0qlJns9a0GQ=&ver=3
Your Support of the Annual Pastoral Appeal helps Saint Joseph Catholic Church reach those on the peripheries and serving those most in need.   We support those on the margins through our support of Pinellas Hope, food for families program and community pantry program.  We reach out to youth in our community through community activities, and we help those in need by providing utility assistance, furniture vouchers and providing house hold needs.  Help St. Joseph Catholic Church serve those most in need by giving to the Annual Pastoral Appeal.
Please call the office at (727)822-2153 or stop by the church for your contribution envelope.
Lent Begins at Eckerd 2021:
Share
Tweet
Forward

The National Black Catholic Congress®
320 Cathedral Street | Baltimore, MD 21201 | Ph. 410.547.8496
Web: www.nbccongress.org | Email: nbcc@nbccongress.orgThe Administration and Staff of
the National Black Catholic Congress wish you
a joyous Easter Celebration!
What is Easter?
FROM THE USCCB WEBSITEThe Easter Vigil is the "Mother of All Vigils." Easter Sunday, then, is the greatest of all Sundays, and Easter Time is the most important of all liturgical times. Easter is the celebration of the Lord's resurrection
from the dead, culminating in his Ascension to the Father and sending of the Holy Spirit upon the Church. There are 50 days of Easter from the first Sunday to Pentecost. It is characterized, above all, by the joy of glorified life and the victory over death expressed most fully in the great resounding cry of the Christian: Alleluia! All faith flows from faith in the resurrection: "If Christ has not been raised, then empty is our preaching; empty, too, is your faith." (1 Cor 15:14) Read more…
An Easter PrayerGood and gracious God, Our most glorious Creator,
As we greet the signs in nature around us:
Of Spring once again regaling us in bloom,
In the songs of returning birds and fields soon to be planted,
We give you praise for an even greater sign of new life: the resurrection of your Son,
Our Lord Jesus Christ, that we especially celebrate at this time.
The sadness and despair of his death has given way to the bright promise of immortality.
For the Resurrection is our guarantee that justice will triumph over treason, Light will overcome darkness, and love will conquer death.
As we celebrate, we also dare to ask for your grace that we may live the promise given to us,
By imitating the life of Jesus in reaching out to the poor, the marginalized, the least among us,
As we strive to be neighbor to all those we meet,
We ask your special blessings each and every day on our President.
Working with him may we strive to make this great country of ours a beacon of hope and justice in a world hungry for peace and so in need of your love.
We praise you in this Easter season. Change our lives, change our hearts to be messengers of Easter joy and hope.
We make our prayer through Jesus Christ, our risen Lord forever.
Amen.
_________________Fr. Larry Snyder, president of Catholic Charities USA, offered this prayer at the fourth annual White House Easter Prayer Breakfast on April 8, 2013
Copyright © 2021 The National Black Catholic Congress®, All rights reserved.
You are receiving this email because you subscribed to our free monthly email newsletter.

Our mailing address is:
The National Black Catholic Congress®320 Cathedral StBaltimore, MD 21201-4421